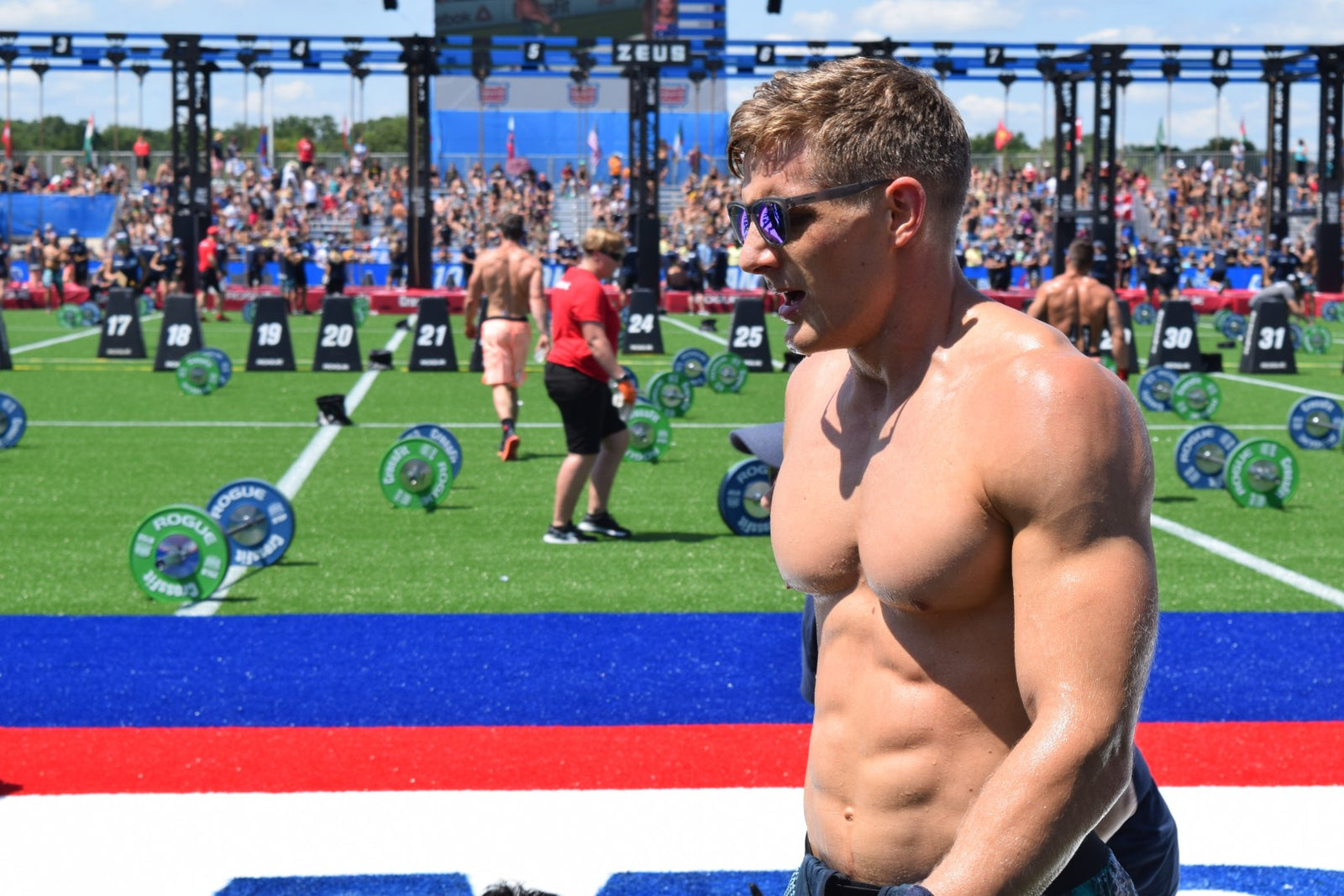 In late 2018 CrossFit founder Greg Glassman stated that CrossFit HQ would be placing more of an emphasis on CrossFit Health and withdrawing resources from the competitive side of CrossFit. Due to these changes the qualifying process for the 2019 CrossFit Games underwent a drastic transformation, CrossFit HQ announced that "Regionals" were to be replaced with independently run sanctional events which CrossFit Inc. trademarked as "Sanctionals". The once exciting yet simple qualification process of Regionals was replaced by an inconsistent and chaotic system which confused even the most die-hard CrossFit fans.
Through the confusion of the new qualification format, there began to emerge an opportunity, if executed correctly, for media outlets and event organisers to develop 'The Sport of Fitness' into a legitimate professional worldwide tour which would allow athletes to make a living doing what they loved most…..but after the 2019 season (16 events in 11 different countries) had concluded we could see that something was seriously wrong with this new format.
Fittest in Cape Town, 2019 - Source: fittestincapetown.com 
Because the majority of top athletes automatically qualified through the Open by finishing top 20 worldwide or by finishing first in their country (National Champion) it was unnecessary for them to compete at any of these Sanctional events. Many other well established individual Games athletes chose to go team because of the uncertainty of the Games season.
This gave media outlets such as ESPN, FOX Sports or CBS no reason to invest in covering these sanctional events as there was no real fierce competition or rivalries, the very thing that fans tune in to see. Fans were left searching through YouTube, Facebook, event websites and subscription websites such as
FloElite
to find event streams and when they did find something it ranged from high quality video and commentary through to no video coverage or commentary at all. No Sanctional event in 2019 featured all of the top men and women in their draw.
When the Games finally rolled around in early August we saw over 141 individual male and 129 individual female athletes qualify to compete. After the first event half of these athletes were cut, then more cuts happened, athletes that many thought had a chance to win the Games didn't make it past the third day……add in the questionable programming from Castro and we could quickly see that this was no longer the high level test of fitness we witnessed in previous years and if the CrossFit Games wanted to be taken seriously it had to make some big changes going forward.
Brooke Wells after the Sprint event, CrossFit Games 2019 - Photo: Patrick Clark
To their credit we heard media commentators and many top athletes express their dissatisfaction with how the whole season transpired and said that changes needed to be made for the 2020 season…but what changes have we seen thus far...?
We saw the number of Sanctional events increase from 15 in 2019 to 28 for the 2020 season, these events still had the same inconsistent qualification process and were still making up their own rules for participation. We saw the controversial National Champion qualification rule still in place. We saw top level athletes still not competing at sactional events….and then….covid-19 happened and threw the whole 2020 season on it's head…and maybe, just maybe that is exactly what needed to happen in order to completely halt the direction CrossFit was headed in, where again like in 2019, athletes, fans and sponsors would be frustrated by the illogical qualification process formulated by CrossFit HQ.
So…..now that we have had time to assess the competitive fitness landscape we know that in order to develop the sport of fitness into a legitimate, professional sport, 2 obvious key changes, among many others, must happen:
A more complete and consistent qualification system must be developed.
The Open will act only as a qualification into Sanctional events.
Athletes will earn points by competing at Sanctional events and ranked after each competition.
Athletes who do not automatically qualify to compete at Sanctional events may still qualify through each Sanctional event qualifier
After the final Sanctional event of the season the top 20 or 30 ranked athletes would qualify to compete at the CrossFit Games.
This new format will ensure that we see the fittest athletes qualify for the Games and also give fans around the world the chance to see the worlds best athletes compete head to head throughout the season on various occasions just like you watch the world's best tennis players compete against each other week after week on the ATP Tour.
Fitness competitions must deliver a compelling, entertaining product that fans will want to watch, media outlets will want to cover and companies will want to sponsor.
Events must be delivered in an entertaining, timely manner. This may take the form of having shorter, indoor lifting events, Friday night lights style say from 6pm – 9pm followed by a Saturday day session featuring classic CrossFit and endurance events where winners would be crowned in the afternoon with time left…of course…for the after party.
Tia-Clair Toomey, Clean event, CrossFit Games, 2019 - Source: thebarbellspin.com
This format would allow for athletes to display their full array of athleticism and intense competitiveness without burning themselves out and allow them to earn a living competing on the professional fitness circuit. It would allow fans and spectators the chance to witness these events and great athletes without sacrificing their whole weekend. Large companies such as Tesla, Vodafone & Samsung would be more likely to sponsor and support these events. It would give media outlets an easy to understand series of competitions where intense rivalries could be developed throughout the season before the final showdown at the season ending CrossFit Games.
The implementation of these 2 simple strategies whether adopted by CrossFit or by another fitness body will no doubt see the sport of fitness move more towards a globally recognised and legitimate sport.
But in order for it to become a true sport like tennis, golf, football, surfing, swimming, triathlon, basketball and MMA we must all recognise that the name of the sport is Functional Fitness and not CrossFit. The same way that Mixed Martial Arts is the name of the sport and not the
UFC.
No doubt CrossFit as an organisation and Greg Glassman as a person has done more than anyone in history to develop and promote health and fitness around the globe but as a sport Functional Fitness cannot be 'owned' by an organisation…but rather governed by a governing body which protects the interest of professional fitness athletes.
Khan Porter, Pacific Regionals, 2016 - Photo: CrossFit Inc